Which Is the Best 19 Inch TV to Buy in 2020?
While TV manufacturers are not launching many novelties in the 19" category, some products have great features. The reasons for wanting a 19-inch TV may be due to lack of space or a limited budget. We have prepared a list that will help you narrow down your search for the 19-inch TV without breaking the […]
While TV manufacturers are not launching many novelties in the 19" category, some products have great features. The reasons for wanting a 19-inch TV may be due to lack of space or a limited budget. We have prepared a list that will help you narrow down your search for the 19-inch TV without breaking the bank. However, if you're looking for something bigger, we recommend a 90 inch TV 
1. Element ELEFW195 19″ 720p 60Hz LED HDTV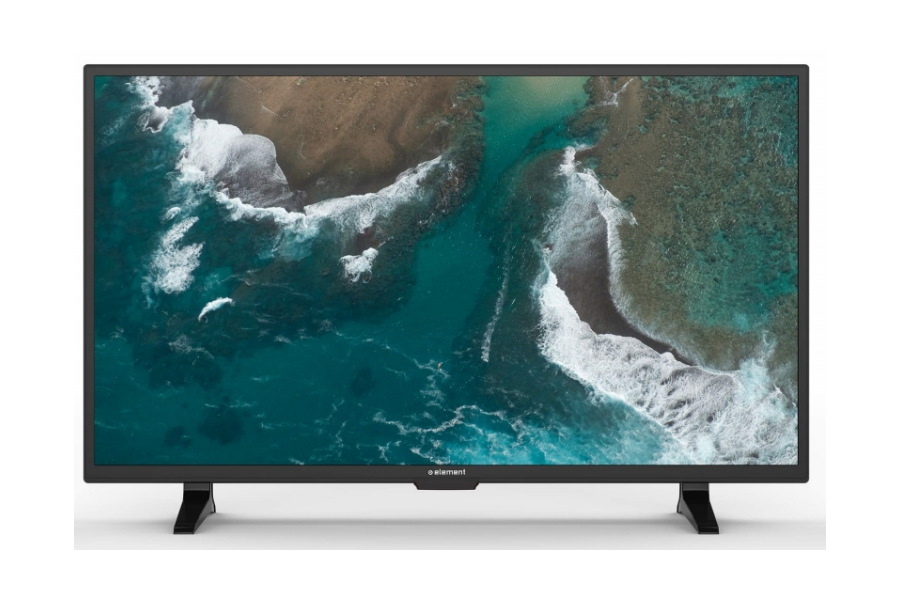 The Element ELEFW195 beats other 19 inch TVs in terms of the viewing experience, as it boasts an excellent quality HD output. With a 60 HZ refresh rate, the displayed images will look crisp and realistic on all media you decide to stream. Thanks to the built-in 3D Video Noise Reduction feature, you can enjoy vivid images on this screen.
This is the best 19 inch TV for convenient viewing, as it has a wide 160-degree vertical and 170-degree horizontal angle that allows you to see clear pictures from any spot of the room. A built-in digital tuner lets the Element LED HDTV to easily detect programs and channels that are available in your area. This is a TV that will enhance and take your entertainment experience to another level. You can connect any HD device through the supported HDMI port.
2. RCA RT1970 19-Inch 720p 60Hz LED TV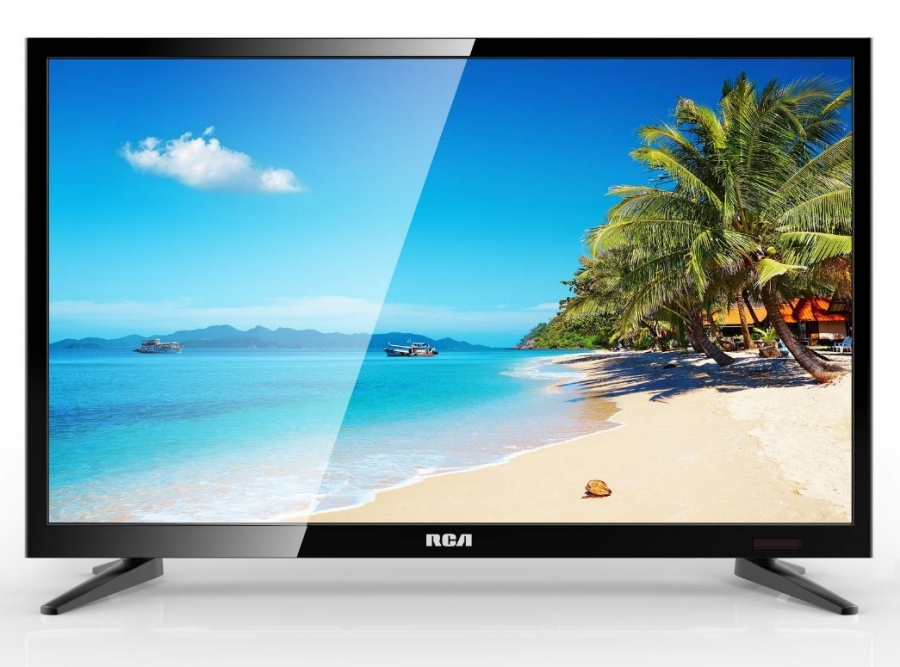 The RCA RT1970 19-inch 720p 60Hz LED TV is a great option, as it comes with a high definition picture effect that enhances your viewing experience. With a true 16:9 aspect ratio paired with a wide viewing angle, the TV delivers clear images from any position. It has a horizontal view of 170 degrees, while the vertical view is 160 degrees. Built with a superior sound system, the TV produces sounds that can be heard clearly from anywhere in the room.
While the resolution is set at 720p, it is good enough for a 19-inch screen. The refresh rate is at 60 Hz, like most TVs on this list.
Image clearness is what everyone seeks in a TV, and this 19 inch TV will certainly deliver. A built-in digital tuner is also incorporated to give you access to a variety of applications and web browsing. Designed with a very narrow bezel, you can enjoy the properties provided by the wide viewing angle.
3. Sceptre 19″ Class HD (720p) LED TV (E195BV-SR)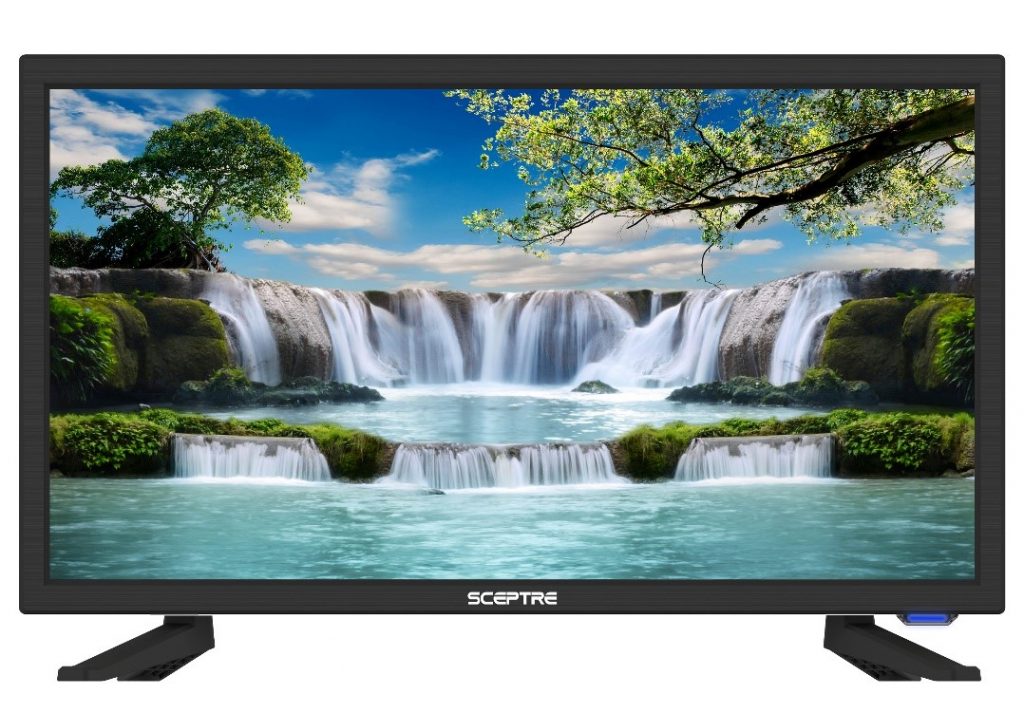 This 19 inch TV is ideal for those looking for a compact display that also offers great home entertainment and viewing. Having a 720p resolution, this LED HD TV allows you to enjoy a wide selection of colors.
The E195BV-SR comes with HDMI ports that facilitate access to other devices so you can view or stream online media content. Protection from scratches is ensured by the brushed finish on its surface, making this 19" TV not only durable but pleasant to the touch. With an affordable price, colorful image properties, and online connectivity, this is a great bargain for a TV.
4. Supersonic SC-1911 19″ LED Widescreen AC/DC 1080p HDTV Television + Wall Mount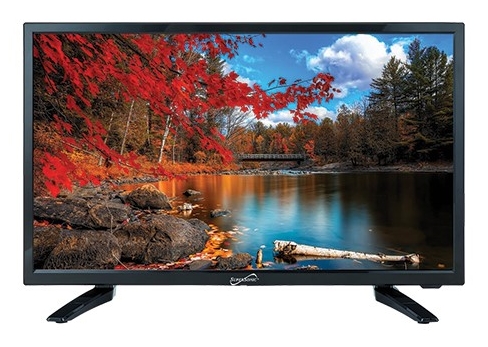 What sets this product apart from the other 19" TVs is its 16.7 million color picture modes that provide enhanced image experiences. The Supersonic SC-1911 comes equipped with a digital noise reduction audio output which makes all sounds clear regardless of your position in the room.
This is one of the best 19 inch TVs for gamers and movie fans, as it features a 600:1 contrast ratio and a resolution power of 1366 x 768 that allow for image displays in Ultra High Definition. The 19 inch TV also features USB compatibility that gives you access to external media devices to enjoy all sorts of entertainment.
5. Sceptre E195BV-SHD 19″ 720p 60Hz Class LED – Best 19-Inch TVs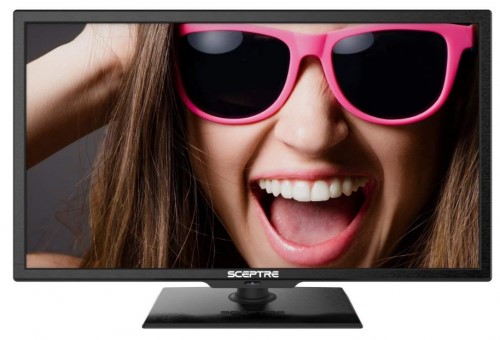 Another 19" TV from Sceptre is the E195BV-SHD, an affordable and durable TV display that would make a great addition in any room. One of the features that make it stand out is its compact and sleek design which goes well with any room décor.
While not taking up much space, it delivers a captivating viewing experience through its 720p resolution. The TV has one HDMI cable that allows you to easily connect your PC to this device and enjoy streaming, music, or gaming. You can use the connection to access different applications while also viewing your favorite shows.
6. Element 19-Inch TVs – 720p 60Hz Class LED HDTV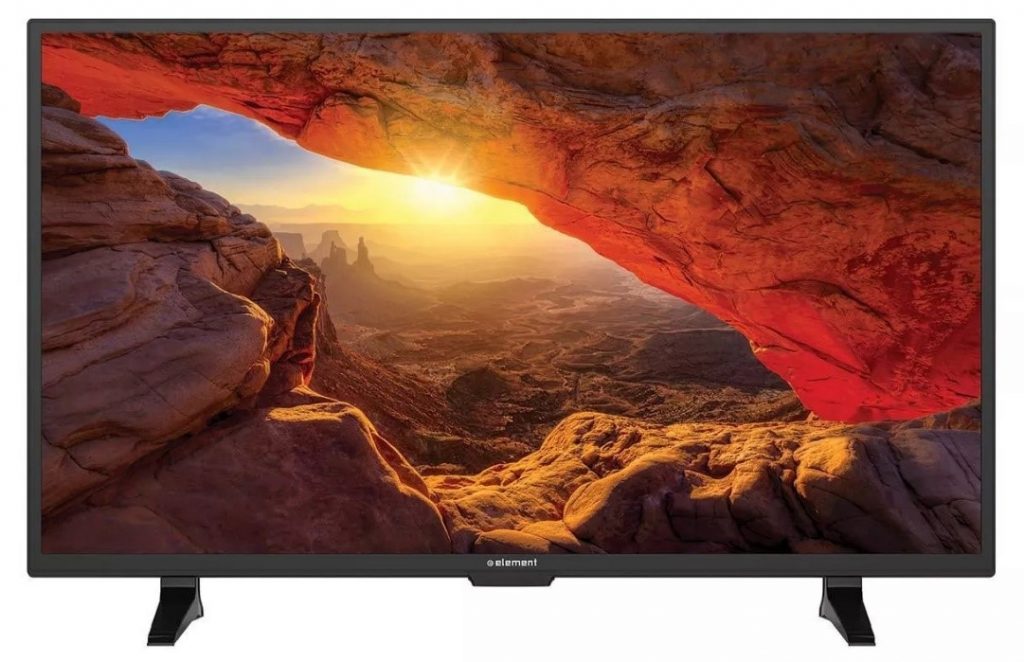 With a superb panel resolution of 1366 x 768, Element's ELEFW195R 19″ HDTV enables you to view high-quality images for all media content you decide to watch. The TV has a resolution of 720p, as it is the standard for most of the products presented here.
Featuring an inbuilt 3D video noise reduction system, your entertainment moments benefit only from high-quality sounds and heighten your cinematic experience. The brightness is uniformly set at 70% at all times so your eyes are protected. Given the features mentioned above, the Element ELEFW195R is a nice option that you could buy for watching your favorite shows.
7. Samsung UN19F4000 19-Inch 720p LED TV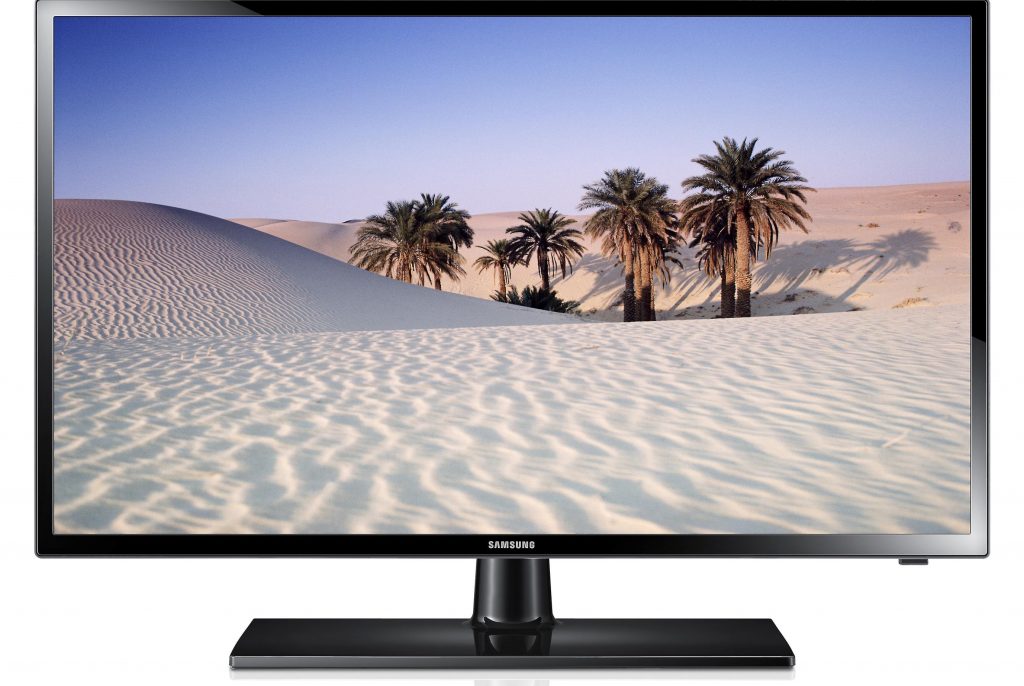 Our next contender is from a giant electronics manufacturer, Samsung. The company already has a reputation for producing quality products, especially TVs and monitors. This is why we included the Samsung UN19F4000 19 inch TV and deem it one of the best 19 inch TVs in our list.
The TV features a widescreen 720p LED HDTV with visually striking LED picture quality and a high refresh rate of 120Hz. It has one of the highest refresh rates in the 19" class of TVs, allowing viewers to enjoy high-speed motion scenes at the highest clarity. Hues are enhanced by the wide color range, providing a more intense visual experience. There are 2 HDMI ports that can be used to connect to multiple devices.
It also features a USB connection that lets you watch videos, play music, or view photos without requiring a PC or any other equipment.
8. Proscan PLEDV1945A-B 19-Inch 720p 60Hz LED TV-DVD Combo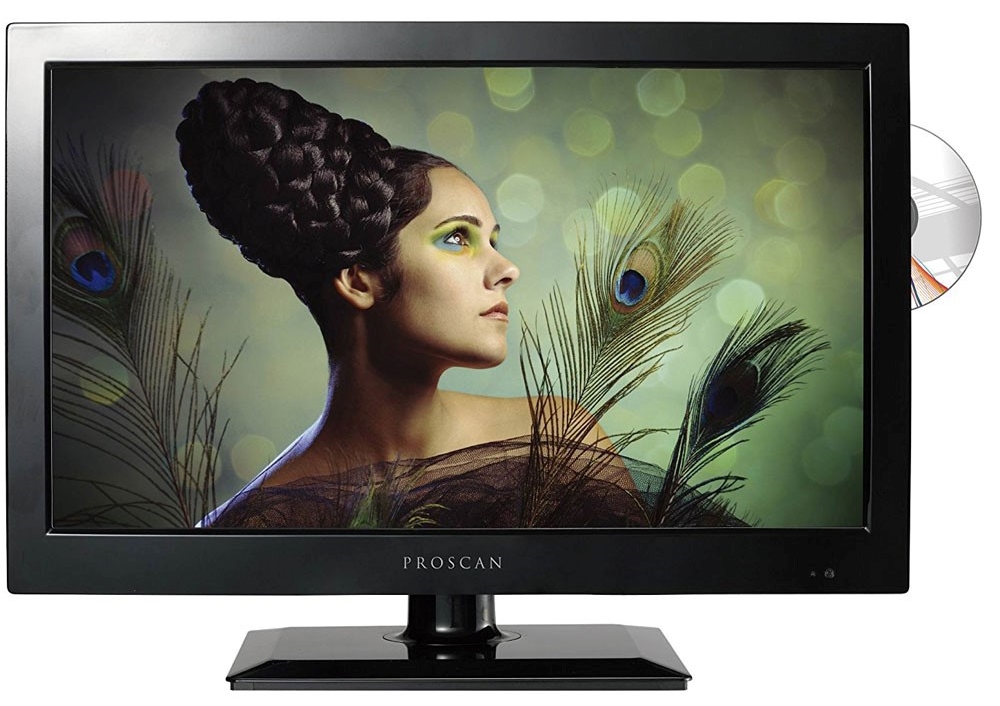 The Proscan PLEDV1945A-B 19-inch TV comes with a feature that makes it stand out from the competition, which is a built-in DVD player. This is a nice addition for those who still have a DVD collection with all their favorite movies.
It has a 16:09 widescreen format and displays bright colors and clear sounds. Through its built-in digital tuner, you can watch all your favorite movies and TV series over the air broadcast at the highest quality. The 19 inch TV contains all standard inputs, including HDMI for streaming from your PC.
9. Seiki SE19HE01 19-Inch 720p 60Hz LED TV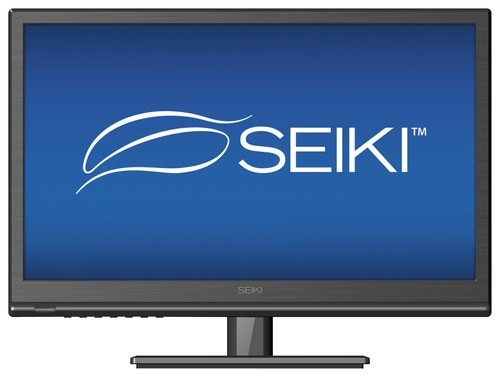 One of the best 19 inch TVs on the market has to be the SE19HE01 from Seiki. The TV has a refresh rate of 60Hz and 720p resolution to render crystal clear images even when there are fast action scenes. This product is well made, as it features a durable outer frame, protecting it from external impact.
In terms of connectivity options, the TV comes built with inputs for HDMI, USB, and VGA. This allows you to connect to other devices and watch movies or streams from your computer. The features on this TV are simple, but they are enough to offer great watching and gaming experiences.
10. Soulaca 19″ Frameless Android Smart White Bathroom TV Built-in Wi-Fi T190FA-W2
If you enjoy watching TV in the bathtub or while cooking, then the Soulaca 19-inch TV T190FA-W2 TV is one of the best 19 inch TVs for you. The TV was specially designed to resist water splashes, having a rating of IP66. An IP 66-rated TV means that neither dust nor running water is able to get into the TV. The TV has a resolution of 1440 x 900, delivering high definition content smoothly, and a contrast ratio of 800:1 for a wide range of brightness.
What's more, the TV features smart functionalities, as it has installed Android 4.2.2. This enables you to download from Google play store games and apps. You can also browse the internet and access streaming platforms, such as Netflix and Hulu. There are a variety of entertainment possibilities at HD definition with Soulaca's T190FA-W2.
Conclusion
This has been our list featuring some of the best 19 inch TVs that you can buy in 2020. Don't forget to inform yourself very well in advance about the features of each TV, so that you have a successful purchase.
Featured image: t3.com