VIZIO SB3821-C6 Review – A Great Soundbar for enthusiasts
In our Vizio SB3821-C6 review, we will be taking an in-depth look at the incredible qualities and features this subwoofer has to offer. If you want to upgrade your TV set into a home theater entertainment center, then a soundbar speaker is just what you need to improve your audio and cinematic experience. A top-selling […]
In our Vizio SB3821-C6 review, we will be taking an in-depth look at the incredible qualities and features this subwoofer has to offer.
If you want to upgrade your TV set into a home theater entertainment center, then a soundbar speaker is just what you need to improve your audio and cinematic experience. A top-selling speaker that we recommend you check out is the SB3821-C6 model from Vizio.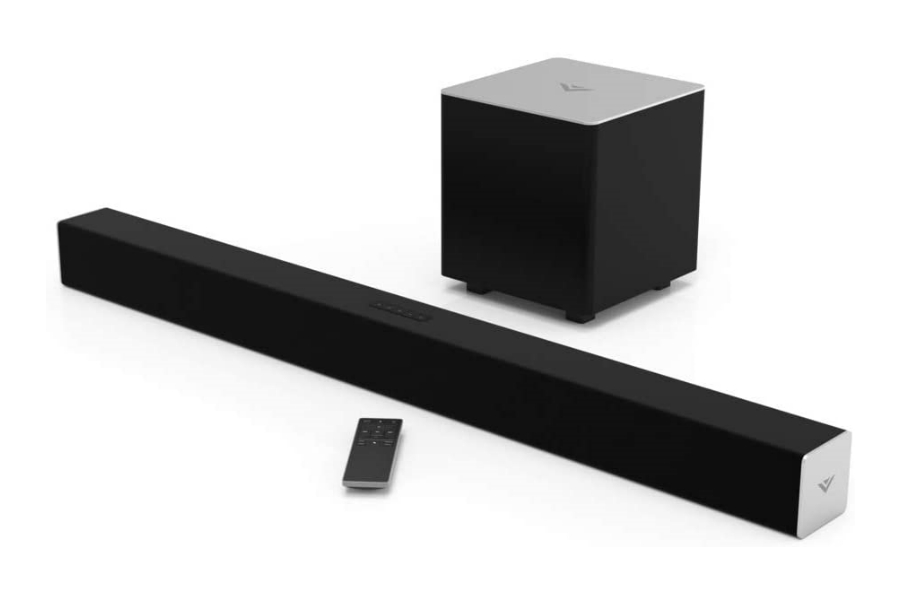 Measuring 38 x 3 x 3 inches and weighing 5.8 pounds, this subwoofer comes in a simple and high-quality design. The cuboid-shaped VIZIO SB382-C6 is wrapped in black grilles and features side panels of a smooth brushed aluminum finish for the bottom, top, and side.
With a clean and practical build, it can be installed on any wall or placed on any tables. As it features Bluetooth connectivity, you do not have to worry about wires cluttering your room. We will talk more about connectivity options later in our Vizio SB3821 C6 review.
This portable soundbar can perfectly fit under any classic 42" TVs.
VIZIO SB381 C6 Review: Main Features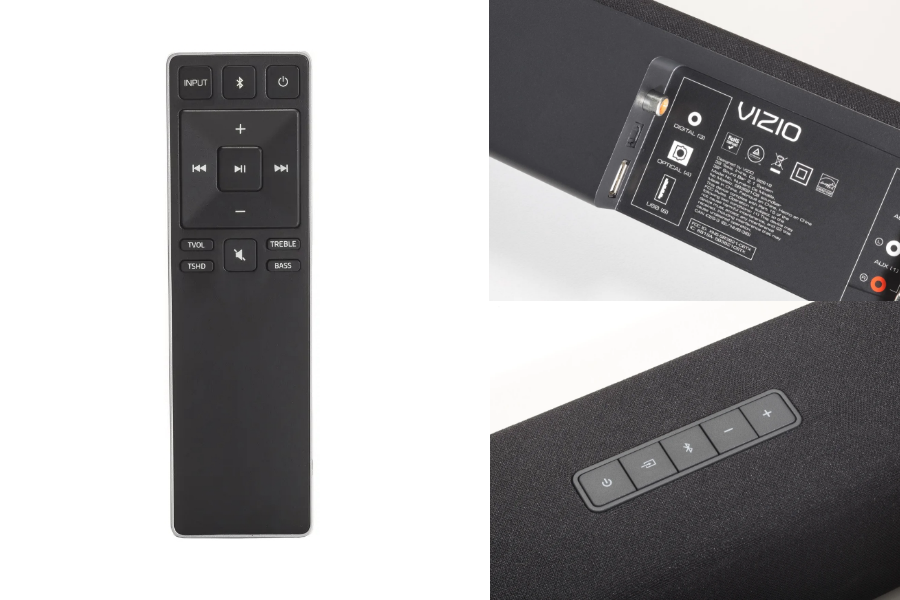 Wireless Connectivity
Due to its Bluetooth availability, you can connect with all your wirelessly devices, such as tablets and phones. Moreover, you can connect it with a PC from all over your home and play your favorite music on this sound system.
2.1 Sound Bar System
The 2.1 soundbar system is basically a subwoofer paired with two speakers and allows you to convert any television entertainment unit into a home theater system.
Dolby Digital
This Dolby Digital integration greatly enhances the sound quality of soundtracks and audio definitions, turning your TV into a home theater system. The feature works for Cinema, Blu-ray, Broadcast, DVD, and streamed content.
DTS TruSurround
The soundbar incorporates TruSurround, allowing the listener to feel surrounded by realistic sounds and immersed in the audio experience. It can imporve the sound quality without the need for additional satellite speakers. Moreover, you don't need to strain in order to clearly understand the sounds.
DTS TruVolume
Through this feature, you can set the system volume just once and receive the same volume level for all your connected devices. This will keep your volume levels even when commercials pop up.
Easy Setup
The subwoofer can easily be set up without much hassle; you just run the optical cable and power, and you're done.
Vizio SB3821-C6 Review: Sound Performance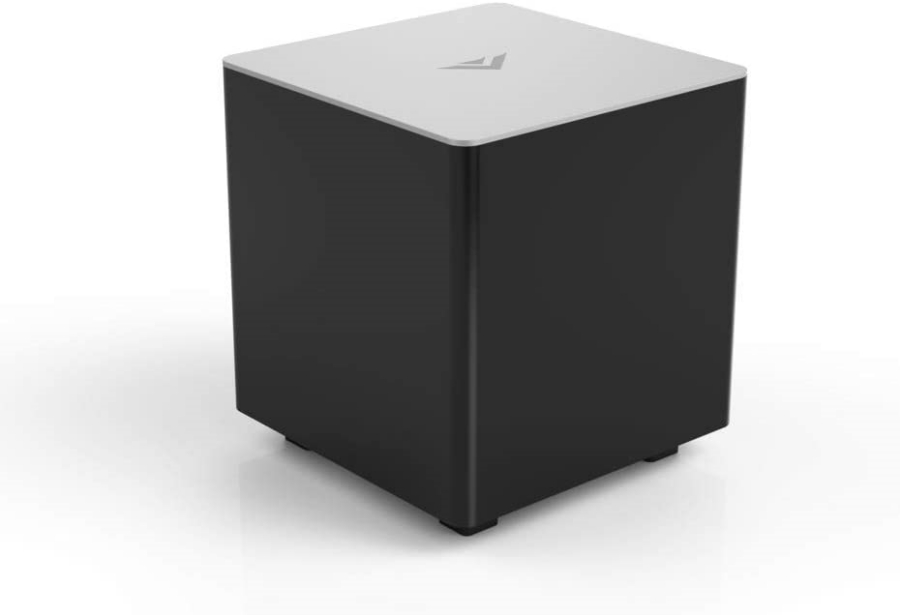 With a 100db output, the VIZIO SB382-C6 produces expansive audio that will fill any room with clear and clean sounds. According to this VIZIO SB3821-C6 review, the subwoofer generates a crystal-clear sound that has under 1% harmonic distortion even when you turn up the speaker at its loudest.
With two 2.75-inch drivers, the soundbar is able to perfectly relay the high range frequencies while the 5-inch wireless subwoofer emits the lower ranges.
The subwoofer generates a deep bass, and due to the Dolby systems, you will be able to hear the subtle differences in the soundtracks of a loud and clear movie. The subwoofer has a frequency of 50Hz.
Since it is an affordable sound system, you will not be getting the perfect deep bass and best highs and low frequencies. However, from our SB3821-C6 review, we can say that it offers an incredibly crisp sound, and it projects quite well.
VIZIO SB3821-C6: Pros and Cons
Pros
Outstanding performance for the price
Exceptional and enhanced audio quality
Features inbuilt Bluetooth connectivity
5" Wireless subwoofer has a great range
Sleek and elegant design
Dolby Digital and DTS technology provide excellent audio quality
Rich bass sounds
Wireless remote that can be used from a high range
Cons
Low frequency sounds not as deep
Conclusion
If you have reached the end of our VIZIO SB3821-C6 review, you may have, by now, an idea of how this subwoofer works. Now you can decide if it is the perfect sound system for upgrading your TV audio to a home theater experience. We hope you have found useful all details presented here.
With such clear sound and features at an affordable price, VIZIO SB3821-C6 can be a good investment for your home.
Featured image: bestbuy.com